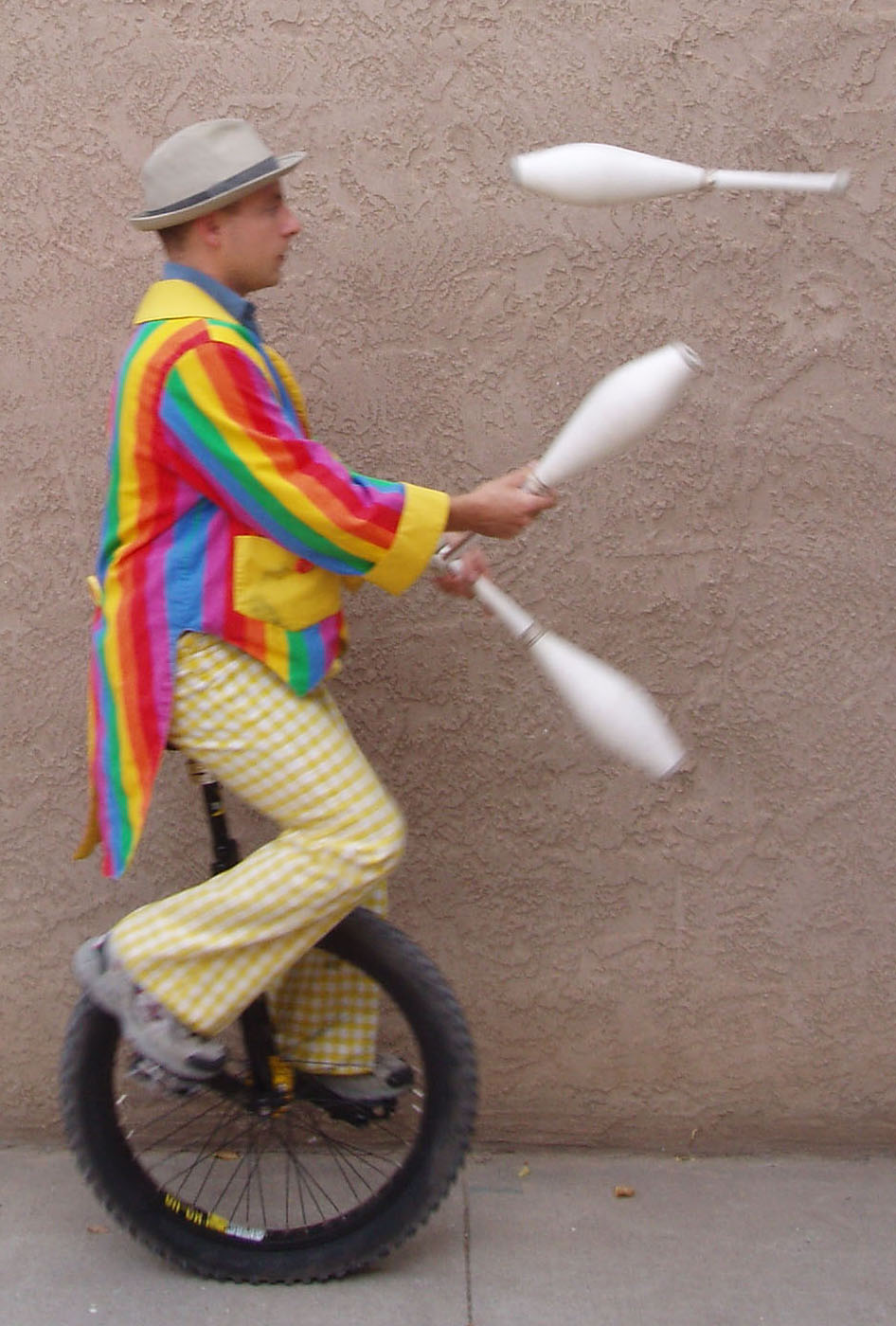 Saturday 15 June is
World Juggling Day
which is set up
International Jugglers Association
to help spread the fun of juggling and to bring jugglers around the world together.
Juggling is fun — well so they tell me, I was never any good at it. And it is an ancient art: there are images on a tomb in Egypt show people juggling, and there are references to it in writings from China, Ireland and Rome. Juggling was also popular during Renaissance times, when jugglers would entertain the royal court.
As usual there's lots more information over at
www.juggle.org/wjd
.