Saturday 13 to Sunday 21 April is
National Beanpole Week
. And yes, well may you ask!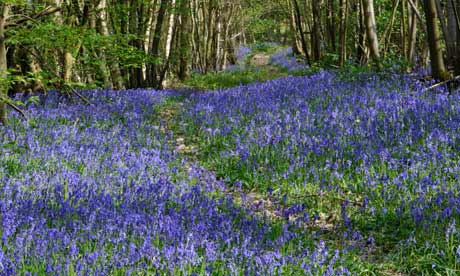 First celebrated in 2008 and it is run by the
Small Woods Association
.  The event recognises Britain's traditionally managed coppiced woodlands along with the wildlife and plants that also live in them. Did you know that Britain lost around 90% of its coppiced woodlands in the 20th century — so there is a real need to support the coppice workers who continue to manage the woodlands we have left.
Simply put coppicing is a way of managing shoots at a size they can be used by cutting them every 10-20 years.  The coppiced wood allows plants to grow in a way that makes them a much more eye-catching addition to a beautiful garden. Not to mention the attraction from butterflies, the endangered doormouse and other creatures like the willow warbler.
Woodlands looked after in this way are known for their fantastic floral smell.  A real treat for the nose and the eyes!
And those coppiced hazel cuttings make superb beanpoles.
There's a bit more information on the SmallWoods website at
http://smallwoods.org.uk/event/beanpole-day-11am-4pm/
.