Another easy, quick and cheap meal this evening: bacon and cabbage. I know this is an Irish speciality, but as always I did it my way. It is good hearty peasant food, and none the worse for that! I give you the recipe in case you want to try it!
Bacon and Cabbage Leftover Somehow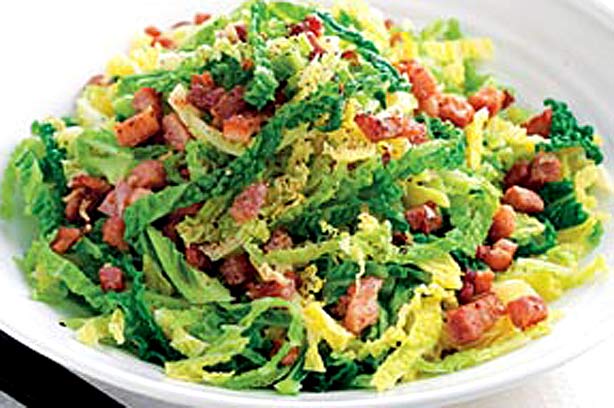 You will need
(adjust the quantities to suit):
Enough bacon.
I used part of a large pack of bacon offcuts (hence cheap) but you can use any bacon you like
.
Leftover potatoes
Leftover cabbage,
or any other green veg
Spare soft tomatoes
An onion
Some cloves of garlic
Olive oil and black pepper
Do this
:
Shred the cabbage, if it isn't already.
Cut the potatoes, tomatoes and bacon into bite-sized pieces.
Finely slice the onion and the garlic.
Fry the onion, garlic and potatoes in a drizzle of olive oil for a few minutes, until the onion is going translucent.
Add the bacon and continue cooking until it is starting to cook (longer if you like it well done).
Add the tomatoes, put a lid on and get everything up to temperature; cook for a few minutes.
Now add the cabbage and a good grind of black pepper, bring it back to temperature with the lid on but stirring occasionally. Continue cooking for a few minutes until the bacon is cooked through and the whole has melded together and is good and hot.
Serve and eat greedily, washed down with a beer.
If you're short on potatoes you can serve it with good bread.
And if you're short on bacon you can always top each plateful with a fried or poached egg.